Meet Our Team
Although we are our own separate entities, our approach is complementary. Our team has achieved our goal of fluidity of care between practitioners, providing the best possible service for our customers.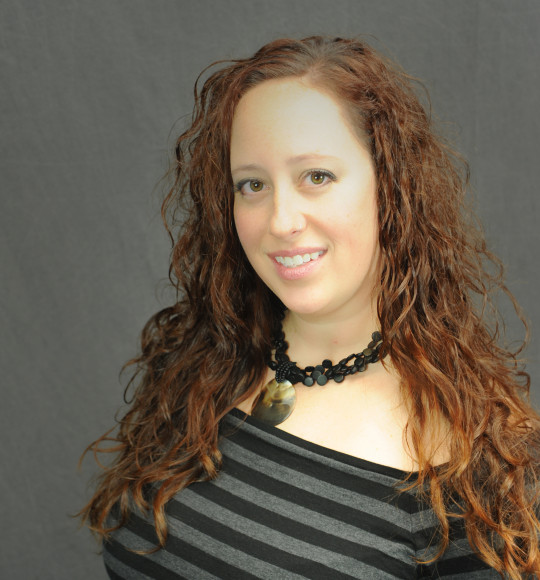 Bridgette Becker, LMT
Owner & Founder
248-882-2015
bridgette@themindbodycollective.com
Biography
Bridgette is a Licensed Massage Therapist, Birth Doula, Reiki master, and the founder and owner of The Mind Body Collective.
Bridgette graduated from the Flint School of Therapeutic Massage in April 2005. She has worked at Massage Envy and LaVida Massage, and has been in private practice since 2011. Having worked on thousands of clients, Bridgette has a wide range of techniques and skills to assist you with your health and wellness goals. She is trained in Swedish, Trigger Point, Myofascial Release, Hot Stone, Fire Cupping, Prenatal, and Infant Massage.  She has been a Reiki Master since 2014, Birth Doula since 2011, and Infant Massage Instructor since 2013.
In addition to The Mind Body Collective, Bridgette owns and operates Black Lotus Massage and The Joy of Birthing, both located inside The Mind Body Collective.
Education/Training
Certified Massage Therapist, Flint School of Therapeutic Massage
Professional Birth Doula, BirthArts International
Reiki Master
Placenta Encapsulation Specialist
Hypnobirthing Infant Massage Instructor
Gina Kirby Certified Rebozo Instructor
Joe Valley Dad Certified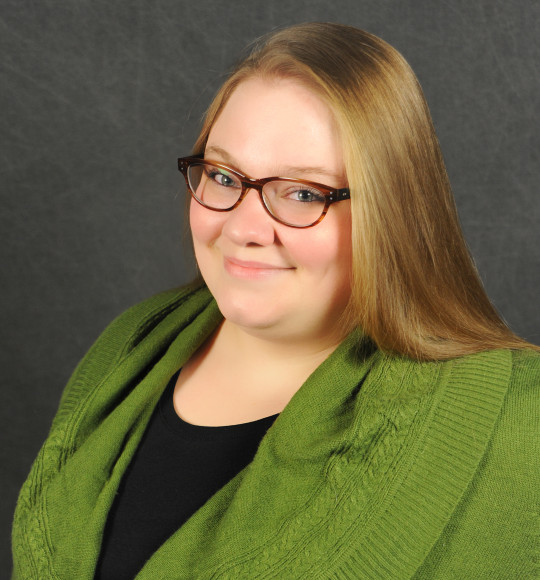 Nicole Lennox, LMT
Licensed Massage Therapist
248-509-4433
nicole@themindbodycollective.com
Biography
Nicole is a licensed massage therapist and has been practicing since February 2014, after graduating from Irene's Myomassology Institute in Southfield, MI. Nicole is trained in Swedish, Trigger Point, Reflexology, and Prenatal Massage. Nicole serves as a Professional Member of the Michigan Board of Massage Therapy. Nicole has also been a Postpartum Doula since 2010, Labor Doula since 2012, and a Placenta Encapsulation Specialist since 2012.
In addition to her work at The Mind Body Collective, Nicole owns Hello Baby Birth Services, where she provides doula and placenta services.
Education/Training
Diploma of Massage Therapy (Irene's Myomassology Institute)
Certified Infant Massage Instructor (Institute of Somatic Therapy )
Certified Reiki II Practitioner
Professional Labor Doula
Professional Postpartum Doula
Placenta Encapsulation Specialist
Gena Kirby Rebozo Certified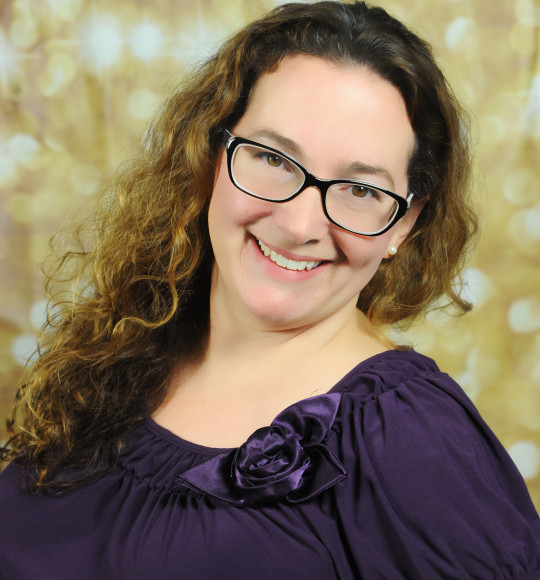 Pam Anzicek, MSN, RN, IBCLC
Certified Lactation Consultant
248-795-1984
pam@themindbodycollective.com
Biography
Pam has been a registered nurse for 14 years, working in both home and hospital settings. She has over ten years of experience visiting mothers and their babies at home. She was initially certified as an IBCLC in 2007, and holds a Bachelor of Science in Nursing from Michigan State University as well as a Master of Science in Nursing from Oakland University. Pam is also a Lecturer at the University of Michigan-Flint.
She has a great passion for Maternal-Child Health, and has worked in that field for almost two decades.  Her philosophy of care is to support mothers in reaching their breastfeeding goals – whether that goal is to breastfeed for two days, two weeks, two months, or two years.
Pam conducts home visits in Northern Oakland County, as well as video appointments on the Maven Clinic platform.
Education/Training
International Board Certified Lactation Consultant
Registered Nurse
Master of Science in Nursing (Oakland University)
Bachelor of Science in Nursing (Michigan State University)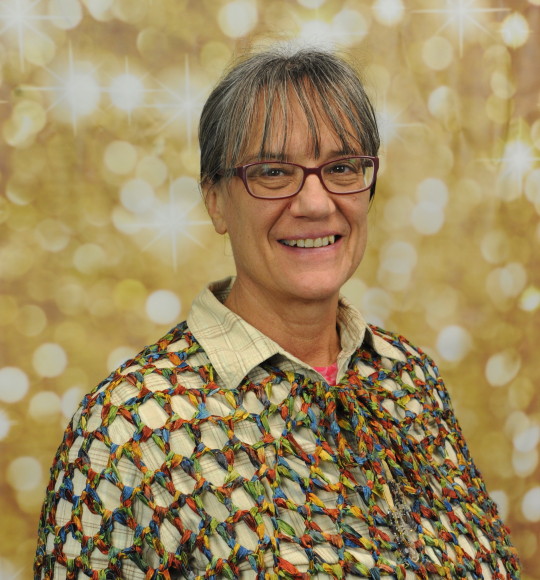 Linda Honey, DEM
Midwife & Thermography Technician
586-770-4429
linda@themindbodycollective.com
Biography
Linda began her life in the medical field in 1976 as a midwife with Motor City Midwives. All three of her children were born at home. Linda has trained over 40 midwifery students and did substitute teaching at the Detroit Waldorf School. She has been a medical assistant for a holistic doctor and has been involved in women's health for 39 years. Linda is also a trained massage therapist for over 25 years. All of the above has helped improve her training and certification as a thermography technician. Linda intends to continue her career as an alternative health provider for many years to come.
Linda is also available to do assessments and tongue ties, as well as tongue tie revisions.
Education/Training
Midwifery Apprenticeship (The Motor City Midwives)
Thermography Technician (MedHot)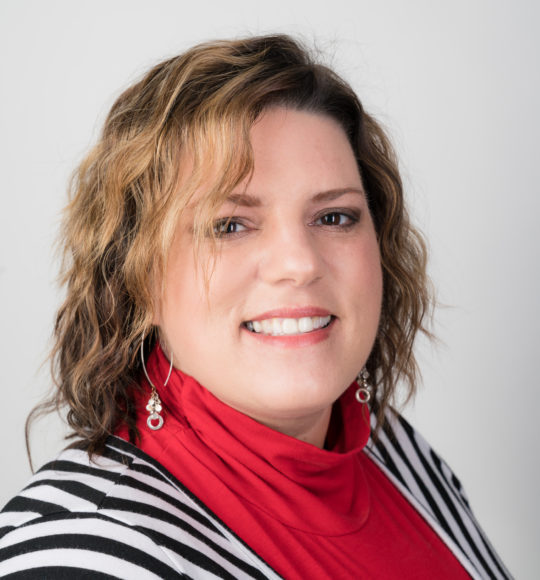 Gloria Jensenius
Reiki Therapist and Student of Naturopathy
248-891-7712
gloria@harmonyhealingllc.com
Biography
Gloria received her Second Degree Reiki certification in 2007, which allowed her to share her craft with her family and friends. Currently, Gloria is student of Naturopathy at The Naturopathic Institute of Therapies and Education, in Mt. Pleasant, MI. These classes allow her to learn new modalities monthly, which include: Nutrition, Iridology, Flower Remedies/Essential Oils, Herbs and Muscle Response Testing. Her practice will continue to expand as her knowledge base is increased.
Additional services Gloria offers include Rune Stone Readings, Palm Readings and an Ionic Foot Detox bath. Gloria is passionate about natural healing and the power of the mind and body to come together for highest health.
Gloria teaches monthly classes through the Waterford Parks & Recreation Department, Holly Parks & Recreation Department and has paired up with the Farmington Area JayCees to do a monthly lecture series for the Farmington Area residents and members.
Education/Training
Second Degree Reiki Practitioner
Student of Naturopathy
Bachelor in Biology, Chemistry Minor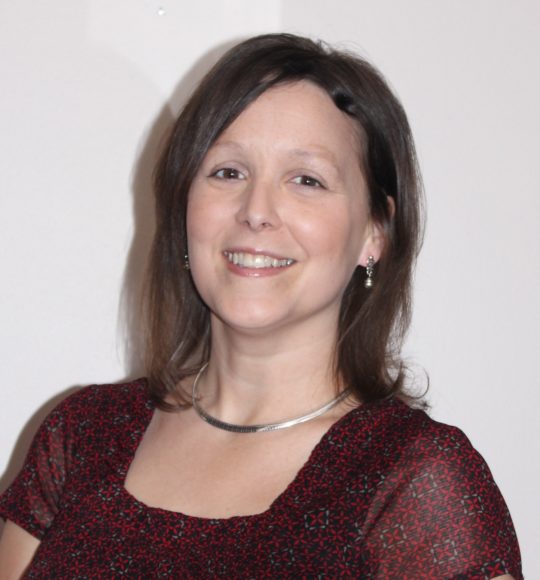 Tiffany Timmins, HCBE, CH
Hypnobirthing Childbirth Educator & Consulting Hypnotist
248-506-8971
birthingbycalm@yahoo.com
theroothypnosis@yahoo.com
Biography
As a Certified Consulting Hypnotist, associated with the National Guild of Hypnotists, Tiffany and The Root Hypnosis helps clients to overcome distressing fears, unwanted behaviors and past traumas. Hypnosis is a wonderful process of relaxation, release, visualization, achievement and freedom. Tiffany uses hypnosis to help individuals visualize and achieve their goals and aspirations, by eliminating barriers to their success.  As confidence, productive thought, motivation and commitment increase, the road to achieving their goal becomes easy and smooth.
Tiffany is also a HypnoBirthing® practitioner and HypnoBirthing® Mom.  It was the beautiful birth experience of her second child, using HypnoBirthing, that inspired me to teach and share HypnoBirthing® with other pregnant women and their families. Her clients' success has shown her that all pregnant women and their companions benefit from the amazing tools and easy-to-learn techniques taught in my HypnoBirthing® classes.
Additionally, Tiffany holds a Bachelor's degree in Business Management.  Prior to working in the birth and hypnosis world, she worked for 15 years in the Automotive Industry in inside sales, marketing, and office management. Her path has guided me here to teach, assist, and support, as her clients achieve their goals with confidence. Whether your  goal is to birth your baby in a calm, confident and empowered manner; to release fears; to achieve your goals and dreams; to lose weight; to finally quit smoking; or to simply relieve the stresses of everyday life, Tiffany can help you. Together, you will travel the path together to enlightenment and freedom.
Education/Training
HypnoBirthing Childbirth Educator
Certified Consulting Hypnotist
Bachelor's Degree in Business Management
Member of the National Guild of Hypnotists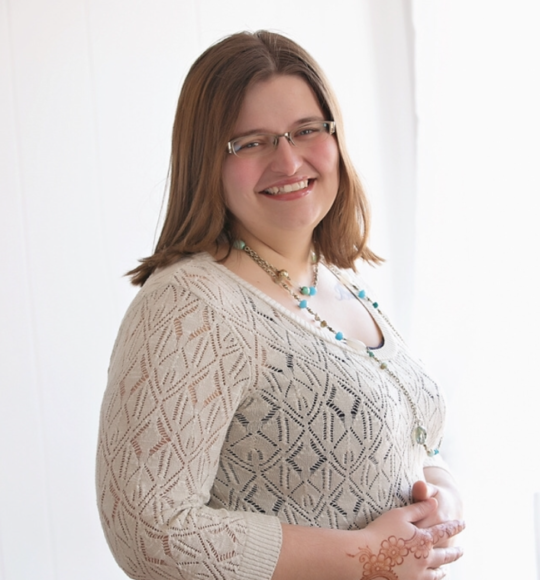 Courtney Blackwell, BA
Birth & Postpartum Doula
248-396-3755
Biography
When Courtney was 5 years old, she told everyone, "When I grow up, I want to "take care of babies who are fresh." She did not know what a Doula or Midwife was then, but is now doing exactly that as a Postpartum Doula.
Courtney has over 14 years of newborn care experience in various capacities, and holds Neonatal Resuscitation Provider (NRP) and CPR/AED/First Aid Certifications as well as CEU's in Breastfeeding Education and Infant/Toddler nutrition. She also holds a Bachelors Degree in Psychology from Hope College.
Deep Waters Birth & Postpartum services provides Postpartum doula support (including overnights), birth doula, and home birth midwifery services.
Education/Training
2010
CPR/First Aid/AED Training American Red Cross
MMA Fall Conference
Anatomy of the Bony Pelvis and Understanding the Basic Physical Examination by Amanda Topping, CPM
Pelvic Floor Anatomy with Amanda Howell, CPM
Physical Therapy Evaluation and Treatment of Female Pelvic Pain and Dysfunction with Bruce LaBreque, BCIA, RN, PT
2011
American Red Cross CPR and First Aid at Hope College
MMA Fall Conference
Fetal Heart Rate and Assessment
Advanced Midwifery Training with Sara Bager
IV and Phlebotomy
Suturing
Physical and Pelvic Exams
2012
Neonatal Resuscitation Provider Certification with Karen Strange of Newborn Breath
MMA Spring Conference
NARM Certification Process Workshop
Doula Workshop with Jen Henderson, CD (DONA)
CPR/First Aid/AED with Dummies on the Run
MMA Fall Conference
Charting for Midwifery
Legally Defensible Charting
2013
Phlebotomy and IV workshop with Ireena Kessler,CPM
MMA Spring conference
Midwifery Ethics with Ida Darraugh,CPM
Peer Review
CAPPA Labor Doula Training with Stacy Thompson
Physical and Pelvic Exam workshop with Clarice Winkler
3rd Stage Management Workshop with Stacia Profrock
2014
NRP Recertification with Karen Strange of Newborn Breath
2016
NRP Recertification with Karen Strange of Newborn Breath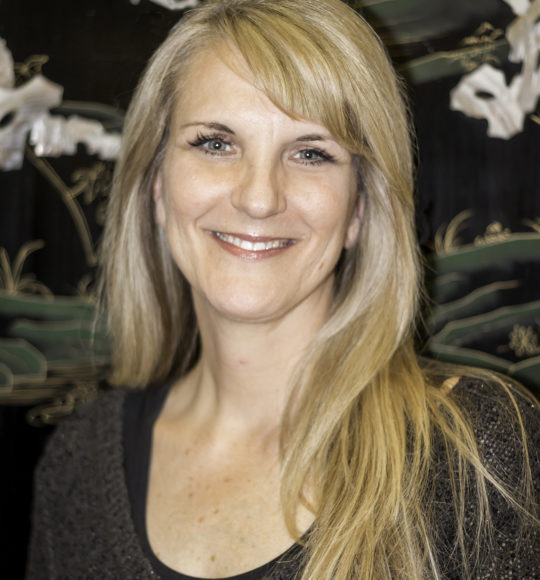 Katarina Legg
Sound Therapist
248-534-2405
katarinalegg@gmail.com
Biography
Katarina is an intuitive reader, sound healer, and spiritual counselor. Her guidance illuminates what needs to change in your life by transforming pain from the past into inspiration and practical solutions. Katarina is a compassionate listener that acknowledges where you are, and explores the possibilities of where you want to be.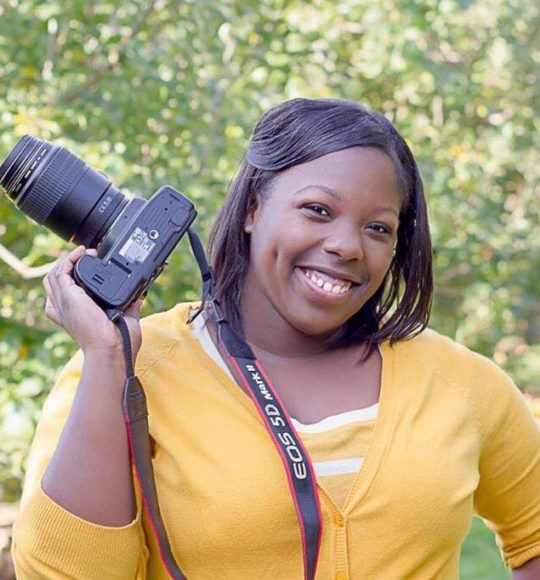 Paris Harris
Family, Lifestyle, and Event Photographer
248-214-0118
photographybyparisharris@yahoo.com
Biography
Paris is a photographer, photographing everything from family and lifestyle photos, to event photos. She services Oakland County and the surrounding areas. Paris loves EVERYTHING photography, but also wears many other hats – she is a wife, mother, and foster mother to seven, as well as a nursing student.
Paris's bubbly and witty personality will make for tons of laughs and smiles during your photo session.
Education/Training
Newborn Photography Workshop with Meshelle Photography
Kathleen Dutton, RDCS, CCVT, CCS
Meditation Teacher & Reiki Master/Instructor
248-821-1098
Biography
Kathleen is a Clinical Cardiac Specialist, Clinical Field Engineer and trains physicians and staff with Abbott Laboratories – Structural Heart Division products during surgeries. She has worked in the Cardiac field for over 30 years and discovered the more time she spent with patients, assisting them in expressing their fears and emotions, they ultimately had much better healing outcomes!  After her own experience with a life threatening disease, she was drawn to learn a more holistic path. Kathleen is now a certified Reiki Master/Teacher, a certified Meditation Instructor, and a certified Spirit Guide.
Her novel, Out of Habit, has recently been released through Balboa Press, Hay House. Working in healthcare opened her eyes to healing and guiding clients in a holistic manner.  It has been a wonderful path and she loves nothing more than to share this experience with others.
She incorporates a bit of Meditation, Spiritual Guidance, Vibration Bio Chakra Clearing, and Stonework into each Energy Healing Session, so the outcome is a state of calmness and a higher understanding of self. She has been an empathic and intuitive soul since childhood. She is also a gifted Tea Leaf Reader, a talent which has been passed down from her Scottish ancestors, and is highly sought after to read Tea Leaves at Spirit Festivals and present Tea Parties for adults and children.
Education/Training
Certified Usui Reiki I, II, Master/Teacher
Certified Meditation Instructor – Anmol Mehta
Certified Spirit Guide – Deborah King, Hay House
AIHM – Academy of Integrative Health and Medicine – Member in good standing
Michigan Wellness Council – Member in good standing
International Association of Reiki Professionals – Member in good standing
Registered The Writer's Guild of America, West, Inc.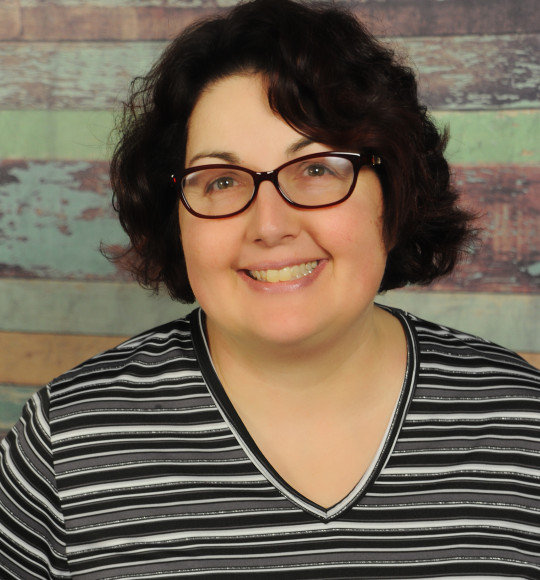 Dory Jolin
Founding Member & Reiki Master
248-390-9293
dory@themindbodycollective.com
Biography
Dory is a mom to three wonderful children and married to her best friend. Dory offers a non-judgmental, compassionate space that helps people feel safe. Her experience has been that when people feel safe, they are able to heal.
Dory's experience and training have been in psychology, addiction studies, Reiki, Crystals, prenatal and postpartum Doula work, and homeopathy. She has created her professional healing center to help people feel good in mind, body, and spirit.
Dory offers Reiki Healing sessions, Energy balancing sessions, she teaches all levels of traditional Reiki.
Dory also helps people recovering from addictions.
Education/Training
BA Psychology
Reiki Master
Certified Crystal Healer
Professional Birth Doula
Certified Self-Acceptance Teacher